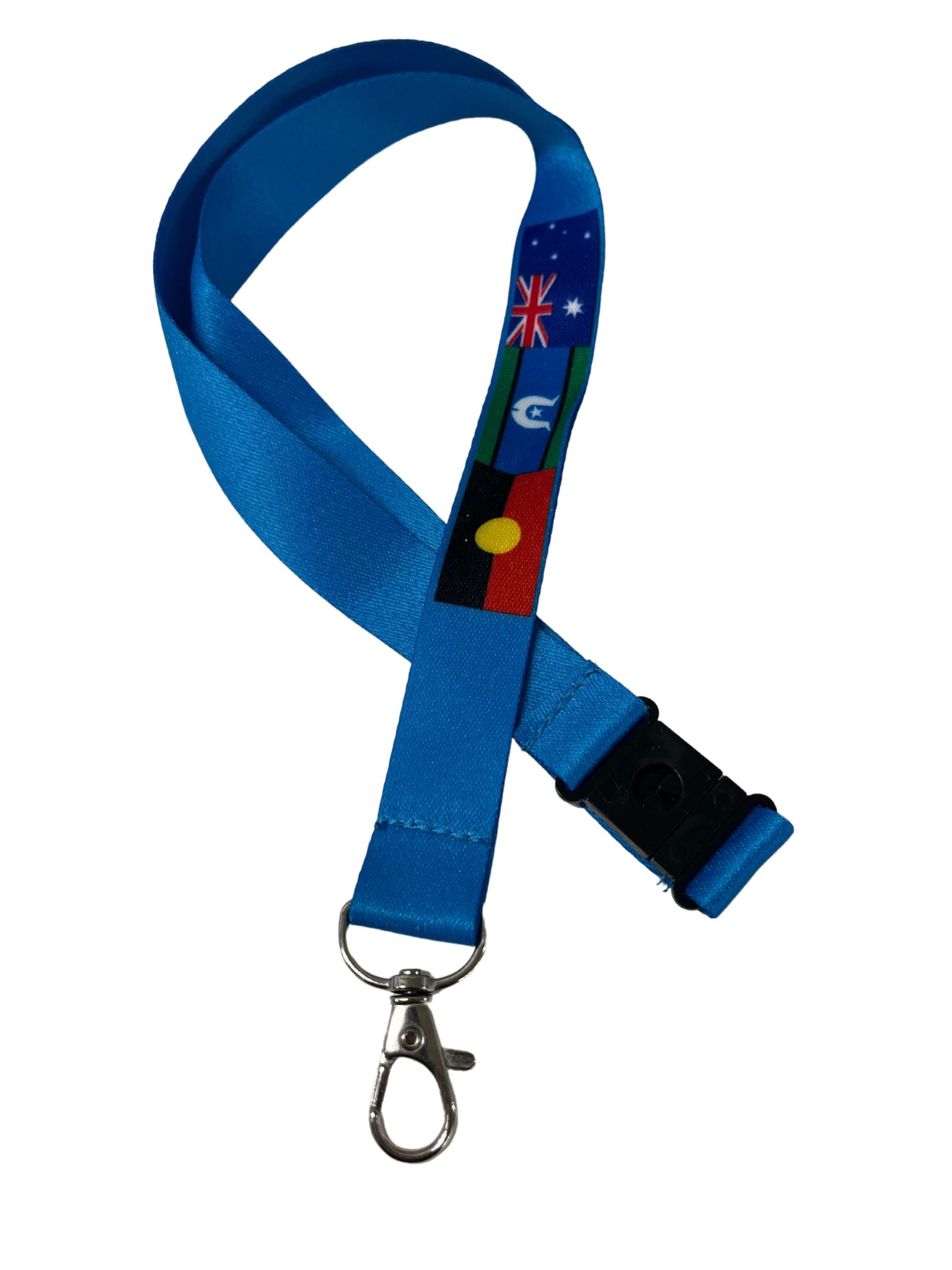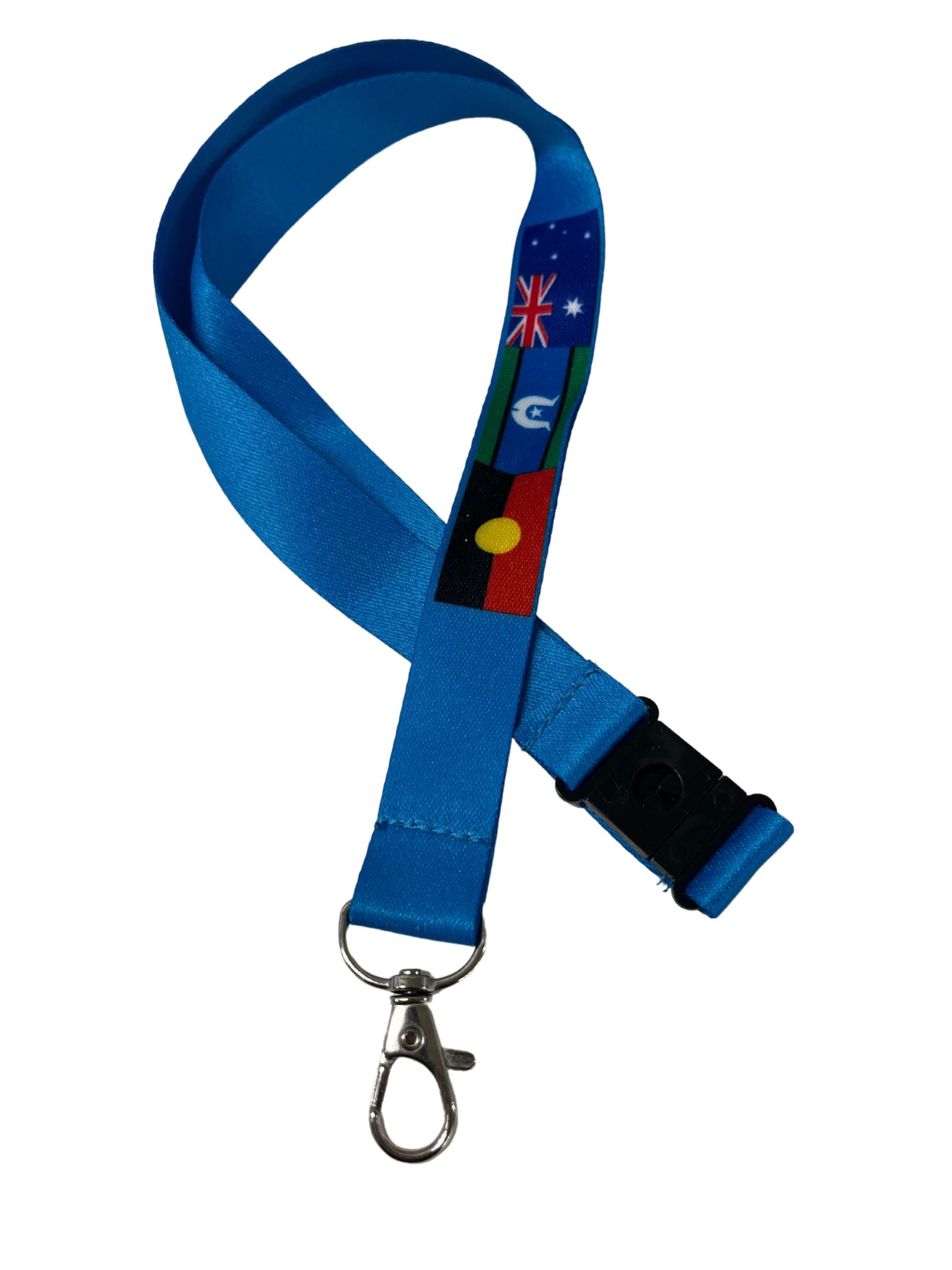 Tri-Flag Lanyard
This stylish lanyard features three distinct flags - the Aboriginal Flag, the Torres Strait Islander Flag, and the Australian Flag. Perfect for employees, events, or personal use, this lanyard celebrates unity and heritage with its unique emblem. Measuring 45 cm in length.
Easy to use clip for attaching event information or contact details
Safety breakaway feature - assist with your health and safety requirements, clip releases when pulled or caught and can be easily reattached eg. if your lanyard gets snagged on a door handle, the safety breakaway will automatically open and let the lanyard free from the users neck, eliminating the choking hazard. 
Code: AD64A