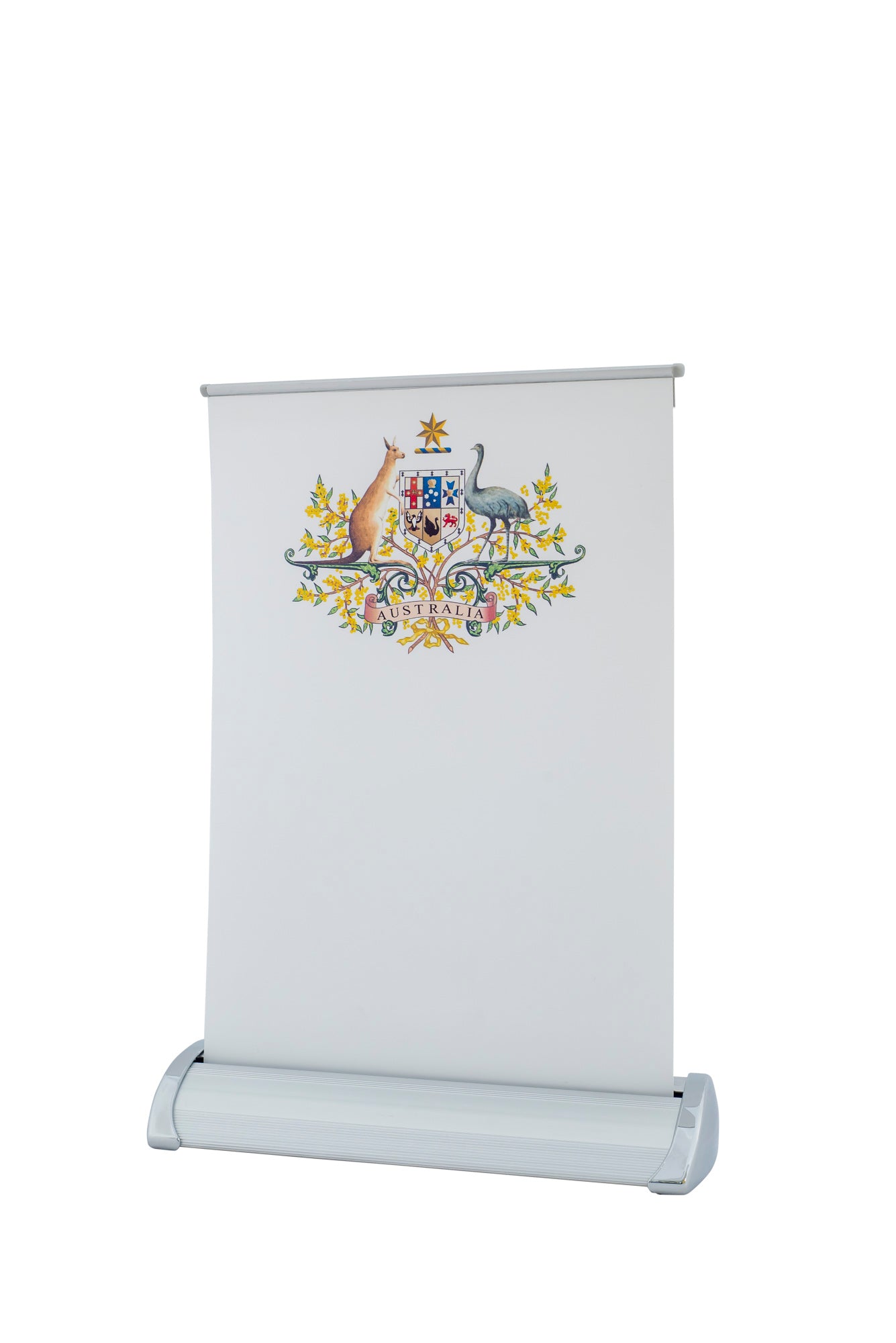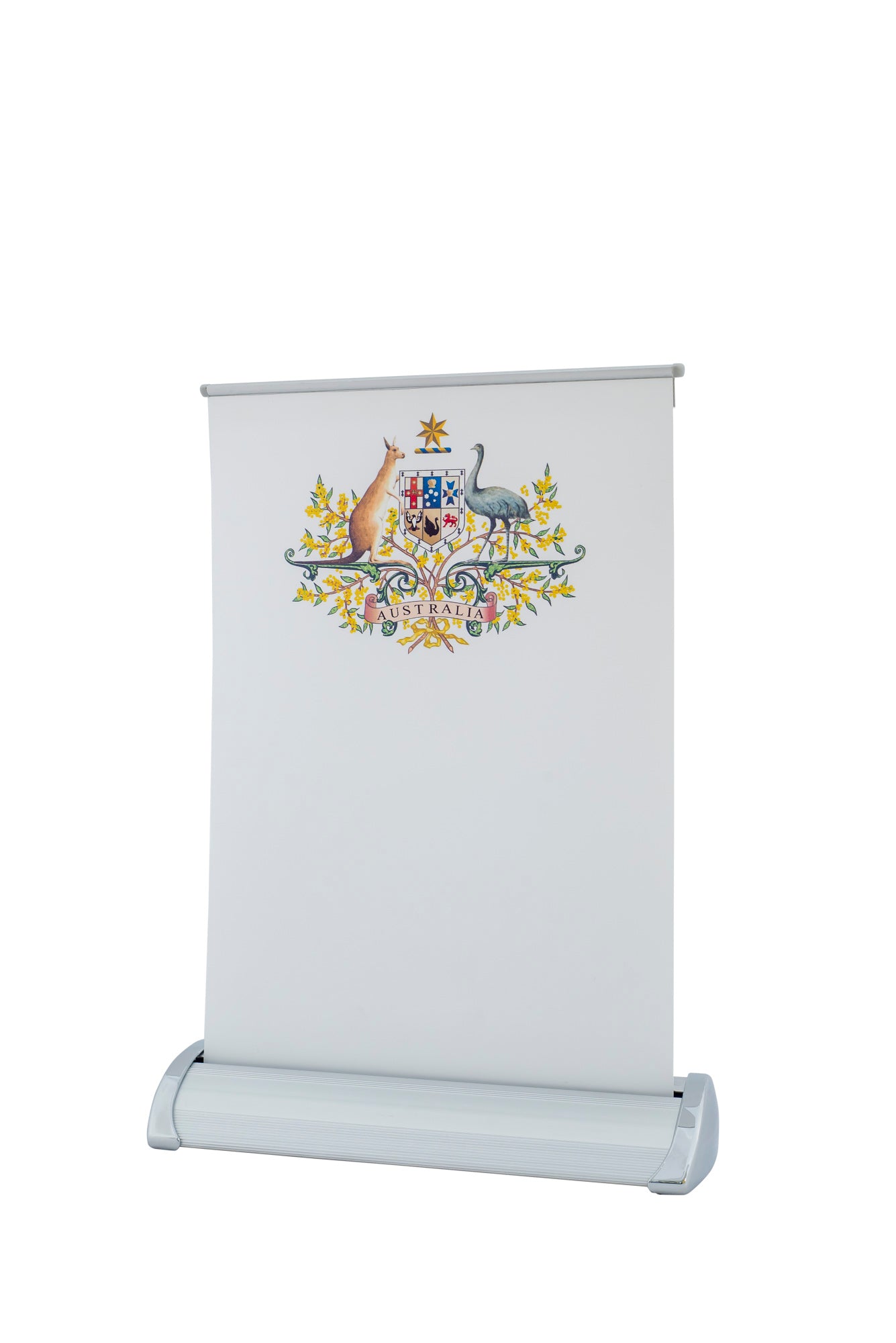 Coat of Arms pull up banner (A4 Size)
As a compulsory requirement for your Citizenship Ceremony these banners provide a professional look for your event.
Display year round in your office. 
A4 height for desktop.
Description of the Commonwealth Coat of Arms
The centre of the shield includes symbols of Australia's six states and the border of the shield symbolises federation. 
The shield is held up by the native Australian animals the kangaroo and the emu, which were chosen to symbolise a nation moving forward, based on the fact that neither animal can move backwards easily. 
A seven-point gold Commonwealth Star sits above the shield. Six of the star's points represent the Australian states and the seventh point represents the territories.
A wreath of gold and blue sits under the Commonwealth Star. Gold and blue are the Commonwealth Coat of Arms' 'livery', or 'identifying', colours. 
Australia's floral emblem, the golden wattle, frames the shield and the kangaroo and emu and at the bottom of the shield you will see a scroll containing the word 'Australia'. 
For more information about the Commonwealth Coat of Arms including guidelines for use click here
 Due to precautionary measures, please expect delays in delivery.
This item does not form part of the Australia Day Branding Program grant
Code: AD99