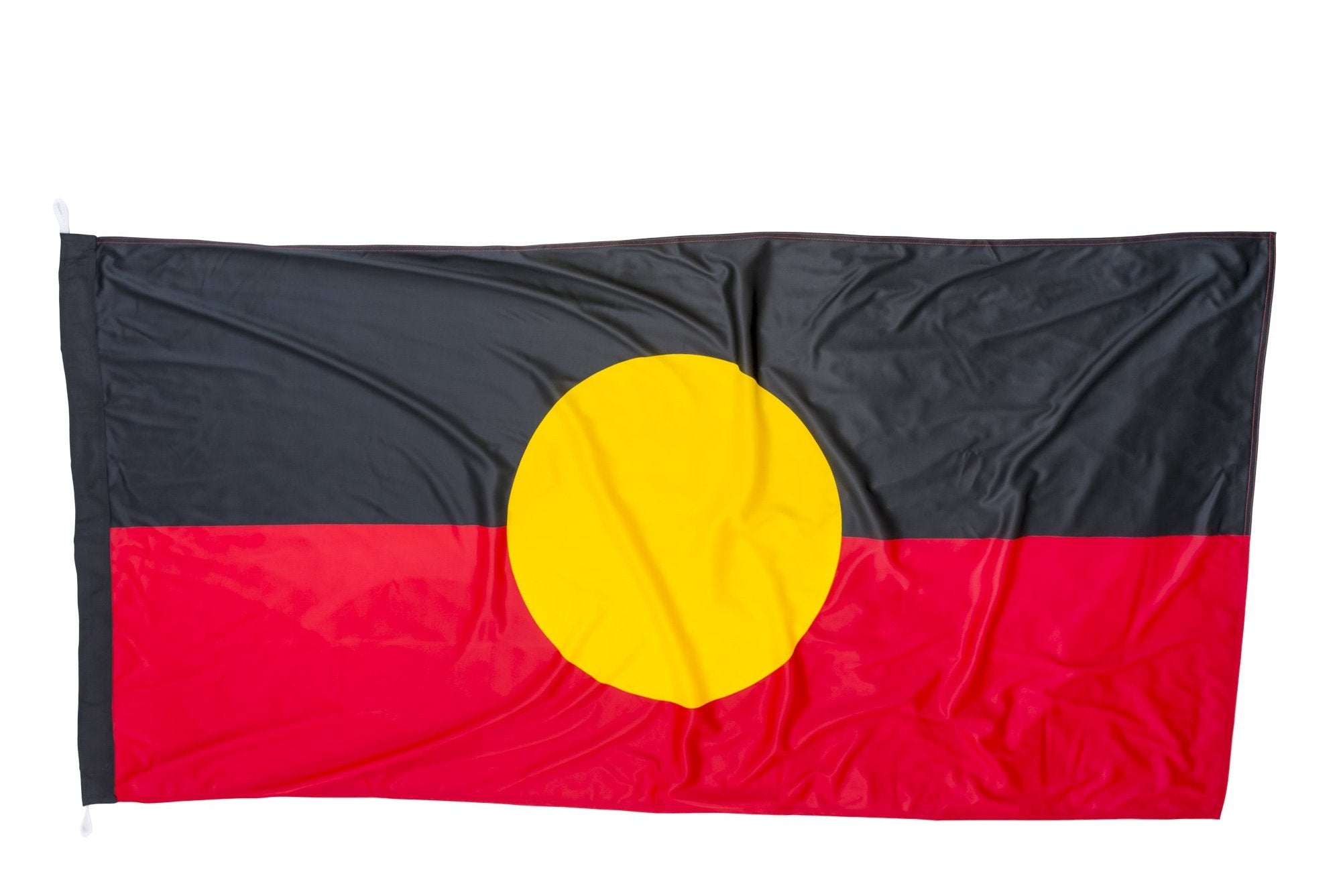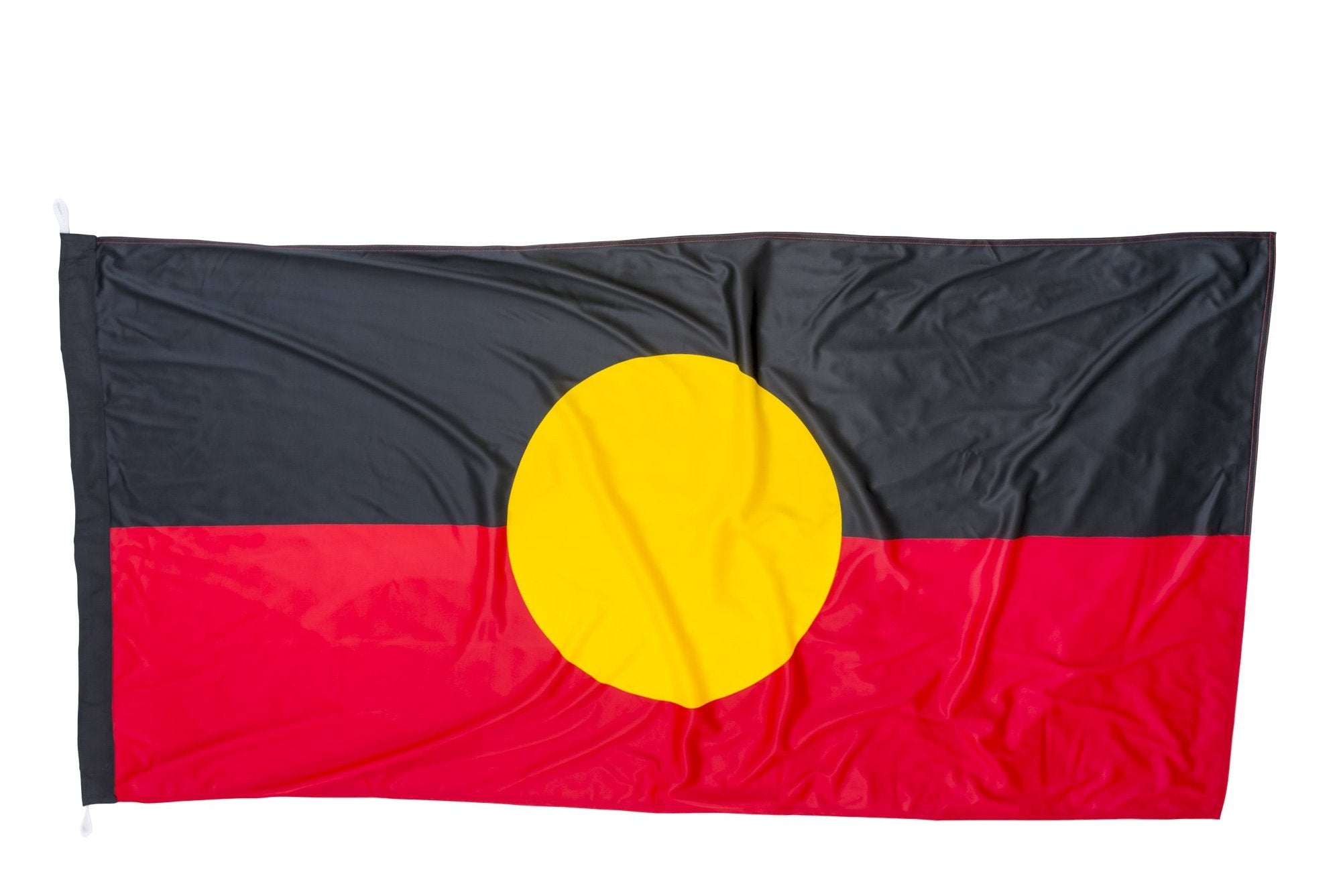 Aboriginal Flag
The Aboriginal flag was first raised in Victoria Square in Adelaide on National Aboriginal Day in 1971, but was adopted nationally by Aborigines and Torres Strait Islanders in 1972 after it was flown above the Aboriginal "Tent Embassy" outside of the old Parliament House in Canberra.
Material: Knitted Polyester. Light weight fabric designed for indoor and outdoor use.
Size: 900 x 1800mm
The Aboriginal flag is 100% made in Australia. The flag is screen printed on a single side and has a mirror image on the back.
Code: AD63
Due to precautionary measures, please expect delays in delivery.