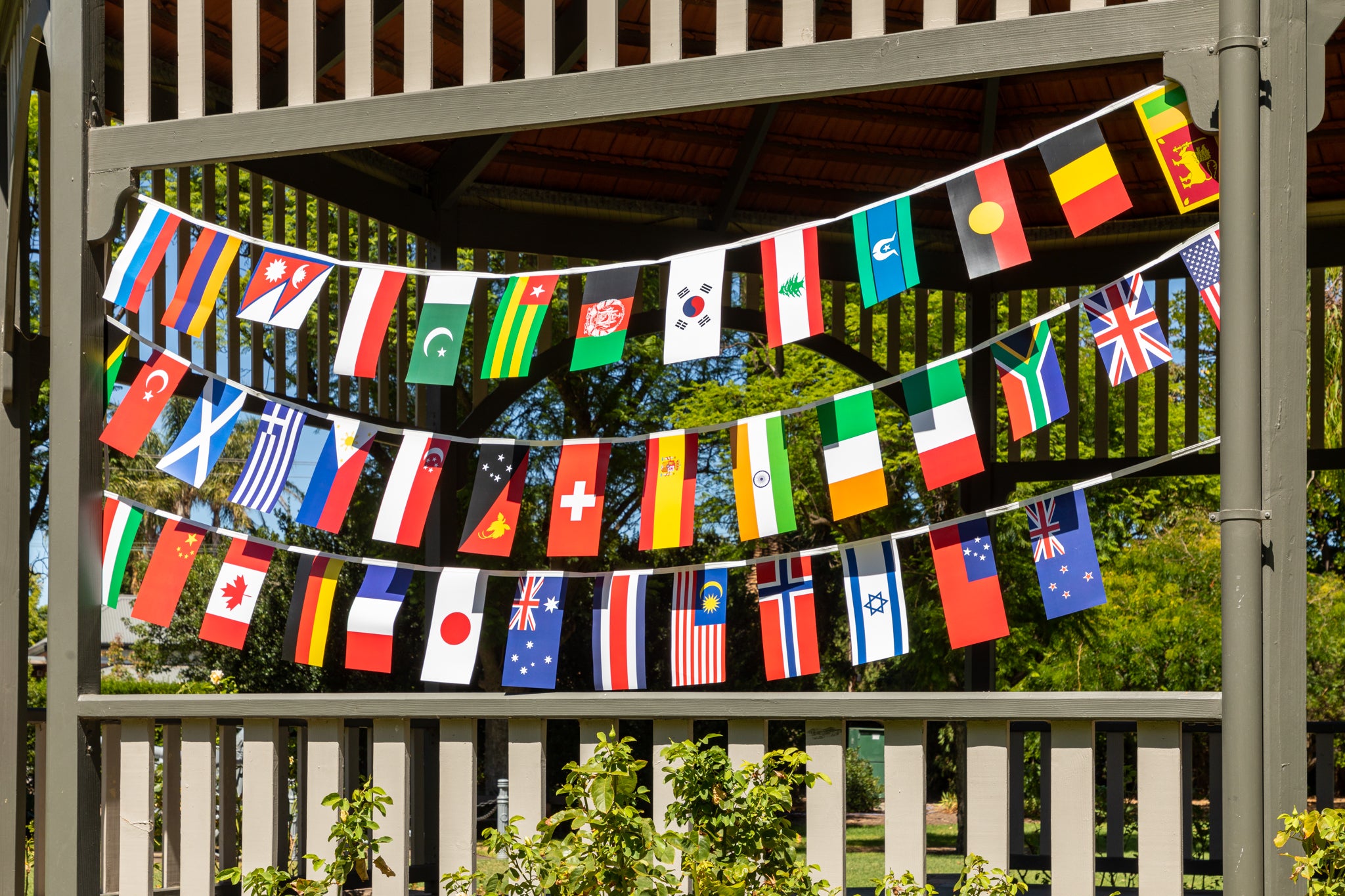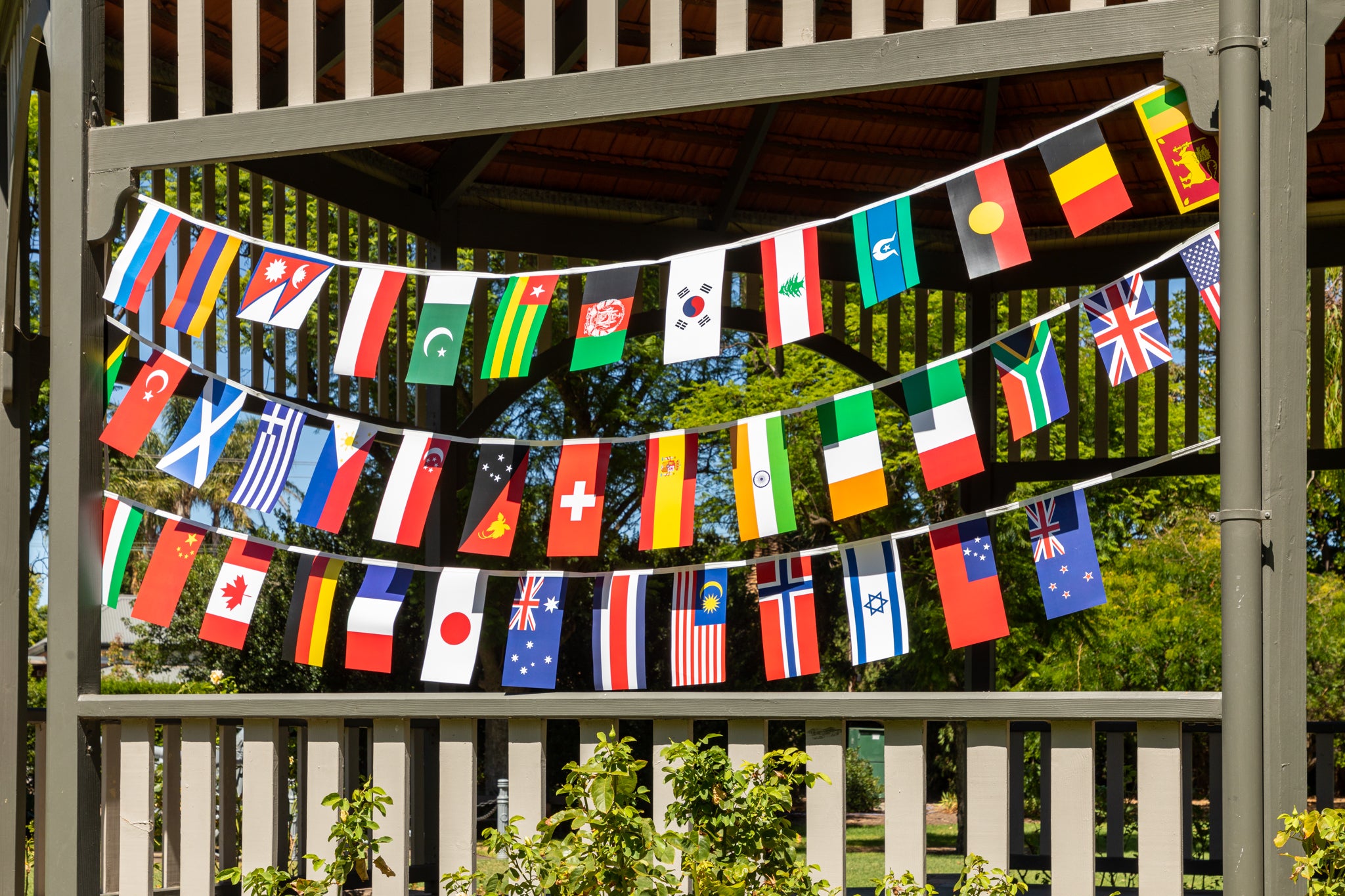 International Flags Bunting
A collection of flags of the wonderful communities that have been involved in our Australia Day Parade.
Length: The International Flags bunting comes in 10.5m lengths
Material: Paper - printed on FSC recycled paper from controlled forests and is stitched on a plastic bunting tape.
Bunting is made from environmentally friendly materials and is 100% made in Australia.