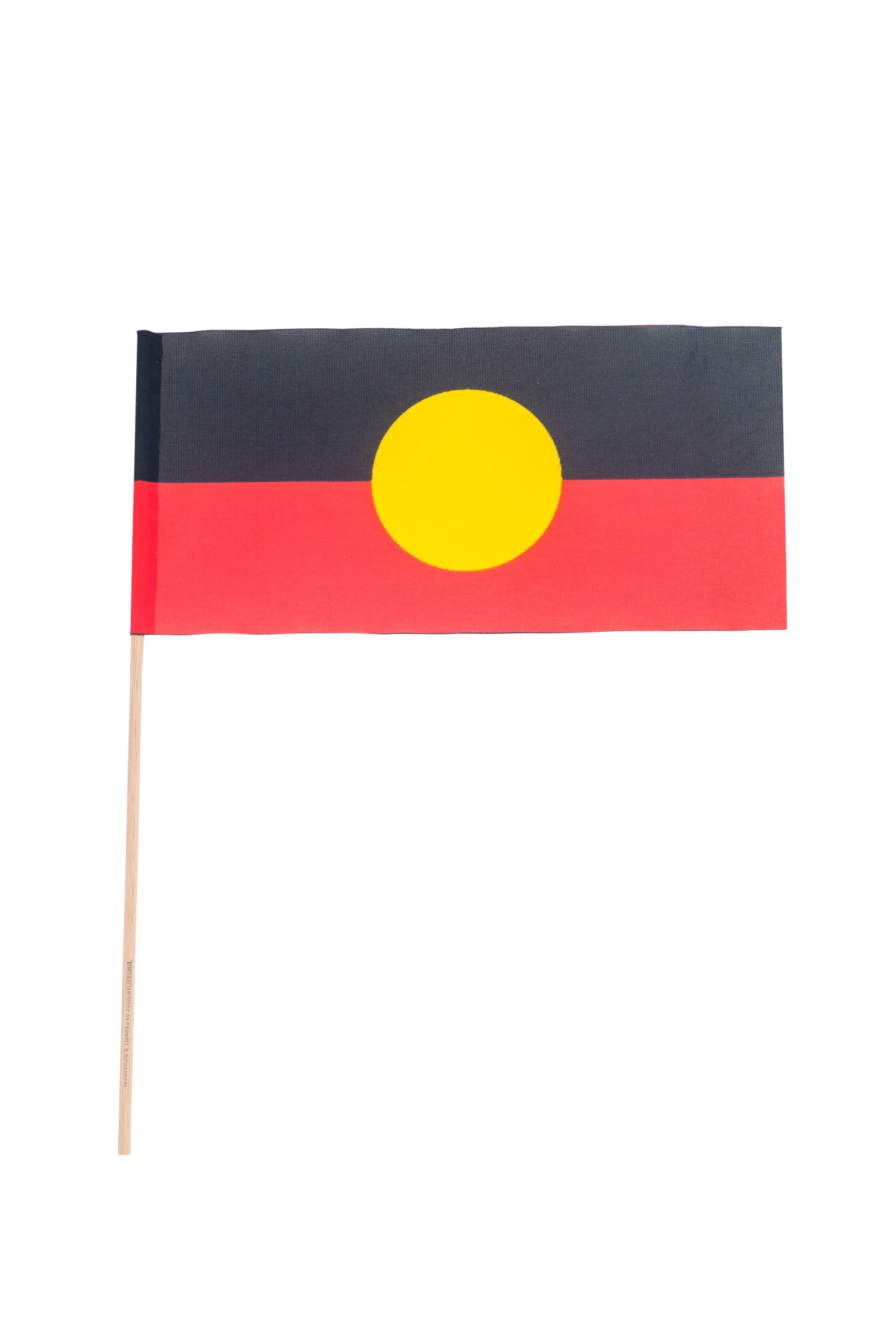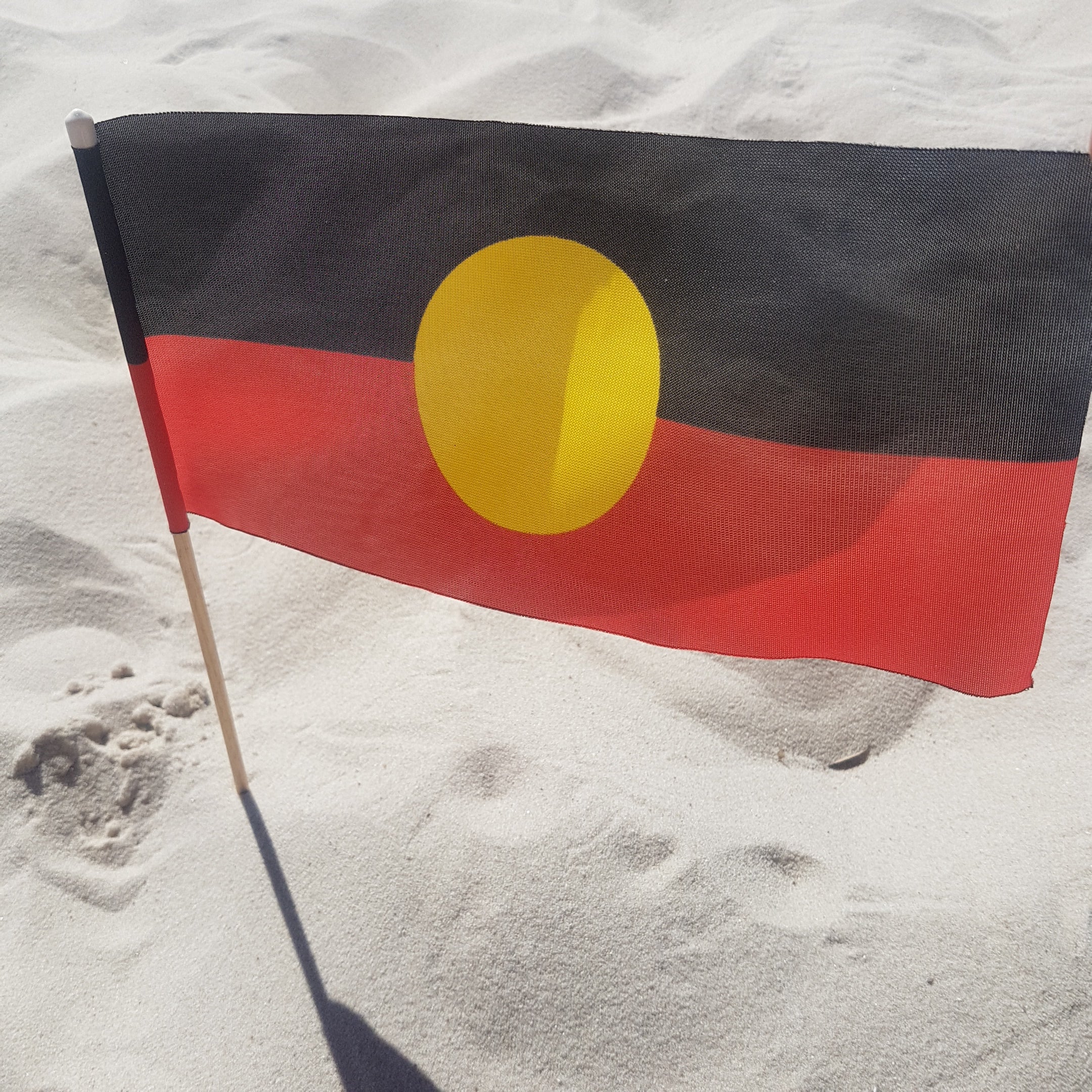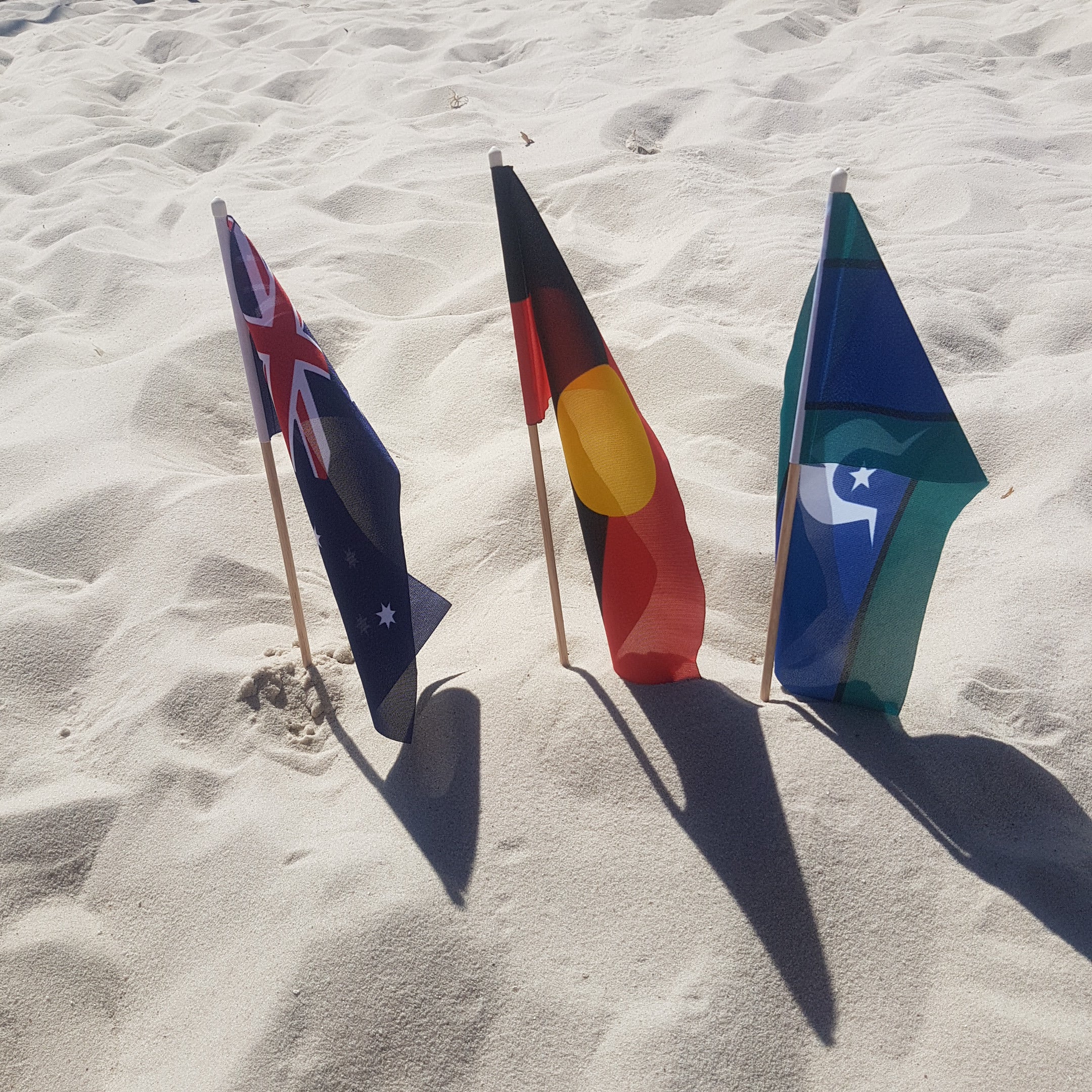 Aboriginal Flag Handwaver
The Aboriginal flag was first raised in Victoria Square in Adelaide on National Aboriginal Day in 1971, but was adopted nationally by Aborigines and Torres Strait Islanders in 1972 after it was flown above the Aboriginal "Tent Embassy" outside of the old Parliament House in Canberra.
For more information on the Australian Aboriginal Flag click here
The Aboriginal flag comes in two options:
Paper Handwaver: The Aboriginal flag paper handwaver is printed on FSC recycled paper from controlled forests and is finished with a wooden stick/ PLA Biodegradable straws.
Knitted Polyester Handwaver: The knitted polyester Aboriginal handwaver is screen printed and has a hot iron cut finish. The handwaver comes with a wooden stick.
Size: 300 x 150mm
The Aboriginal flag hand wavers are made from environmentally friendly materials and are 100% Australian Made. 
Discounts are available for large orders. To obtain a quote please email adcsa@adcsa.com.au
Due to precautionary measures, please expect delays in delivery.
This item does not form part of the Australia Day Branding Program grant
Code: AD59 (paper wava), AD68 (cloth wava) 
Bases for flags are available here.