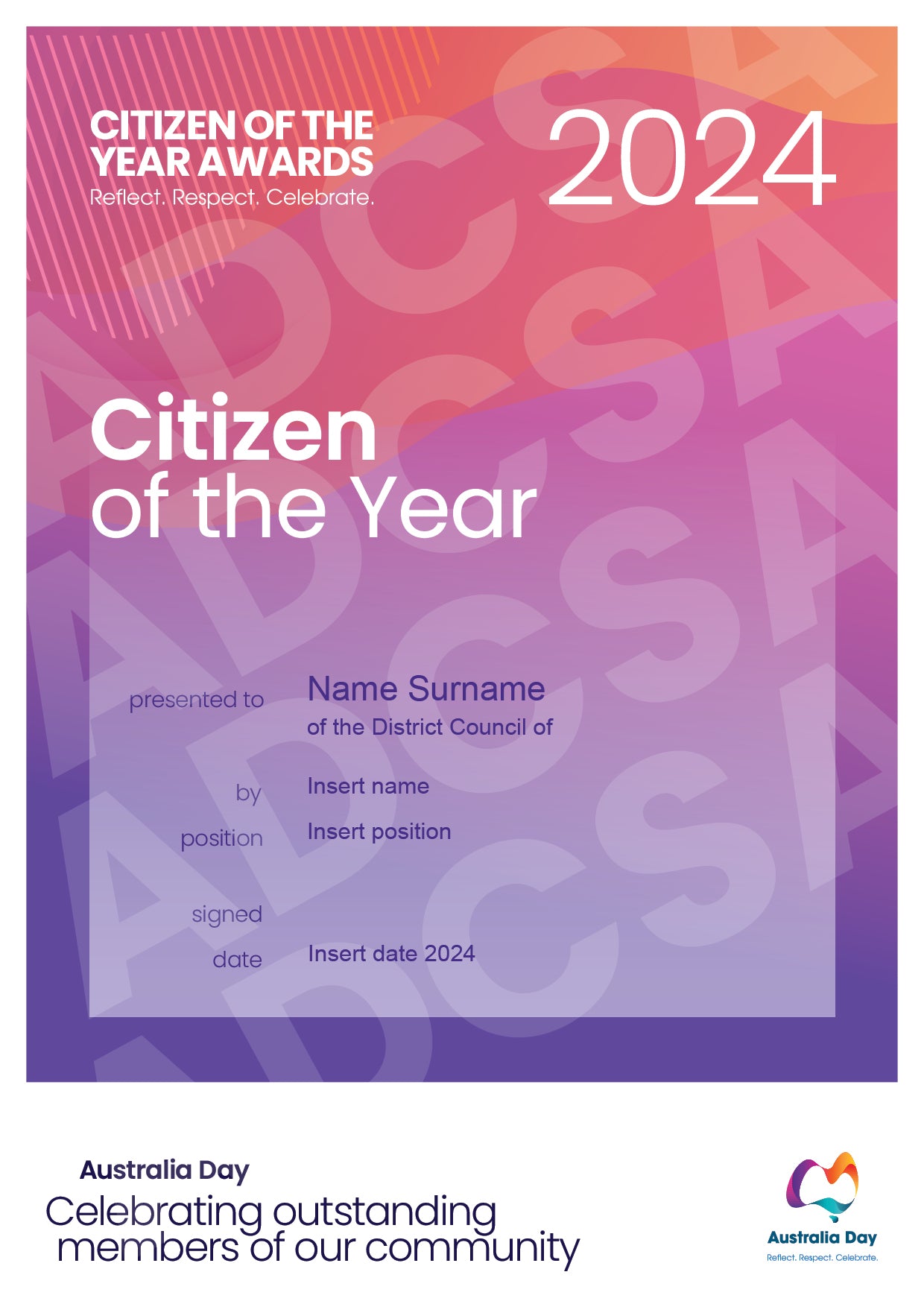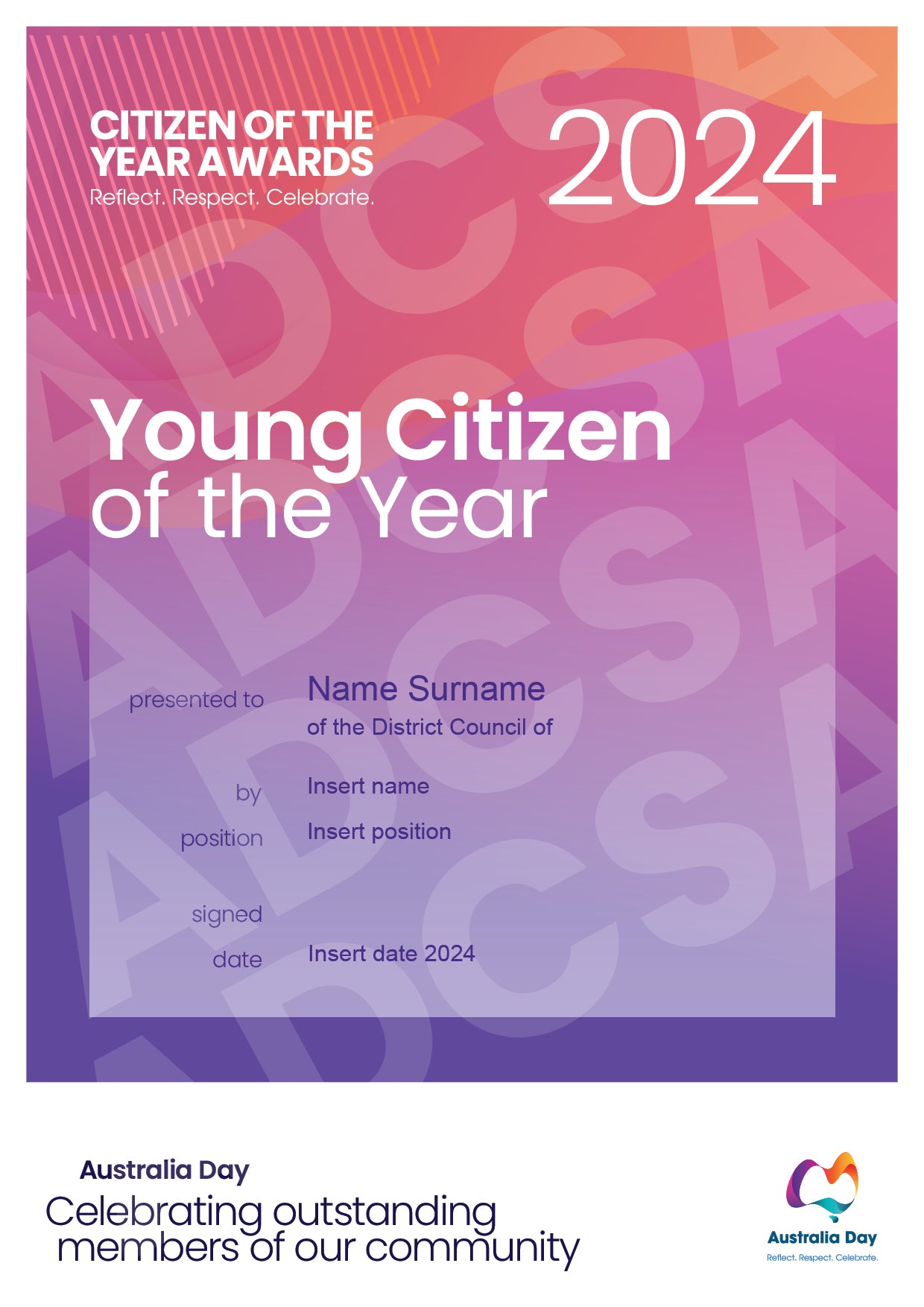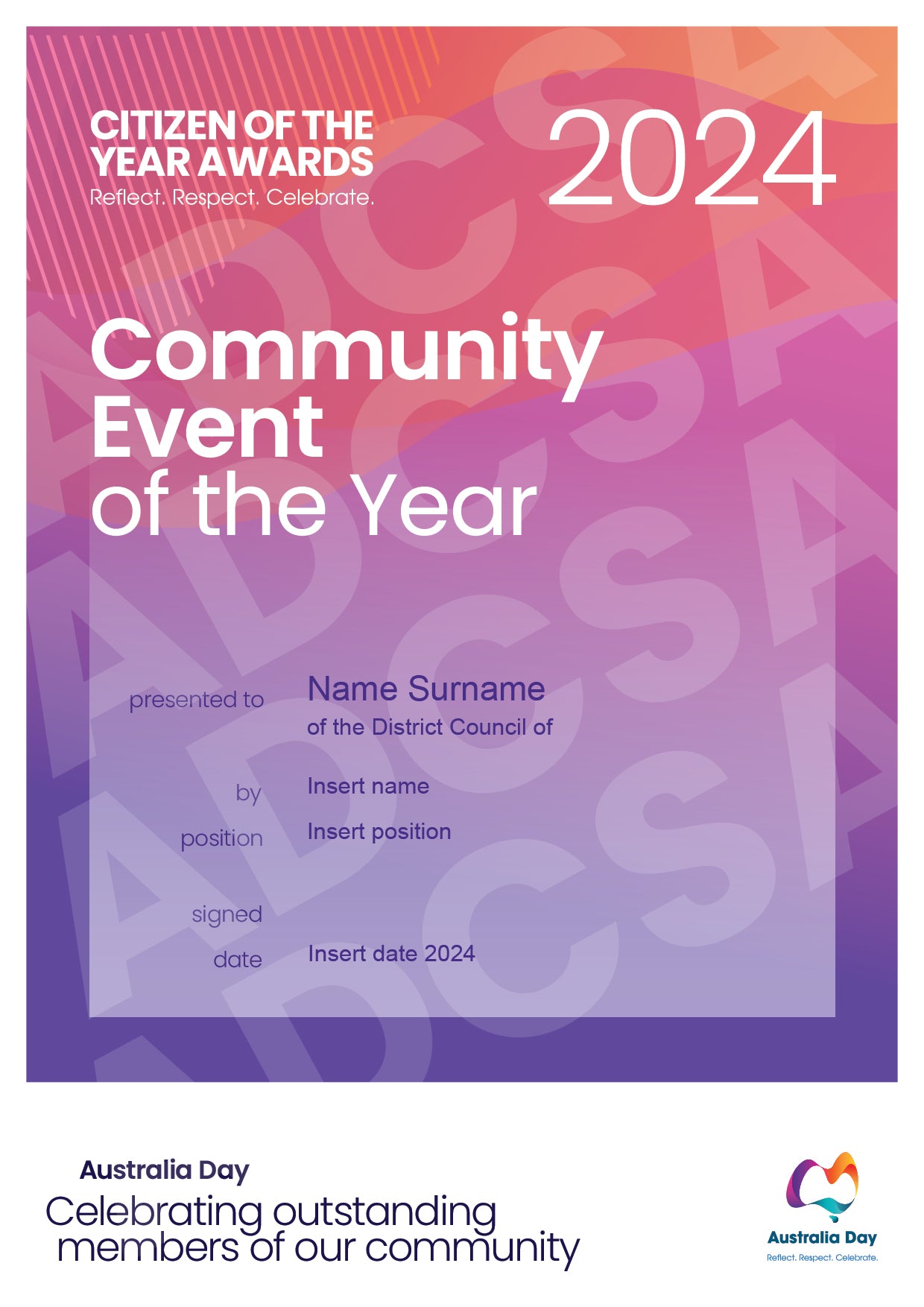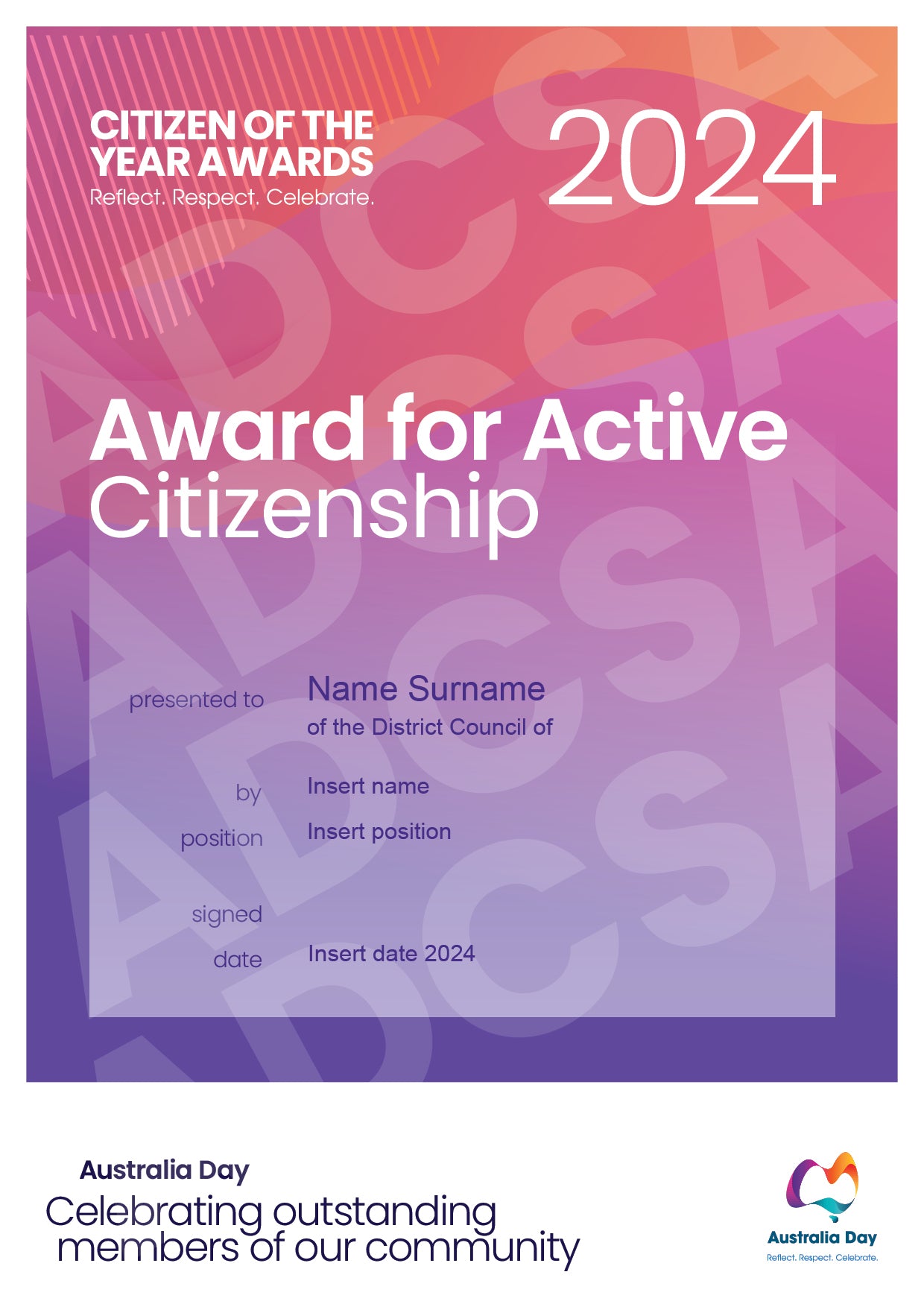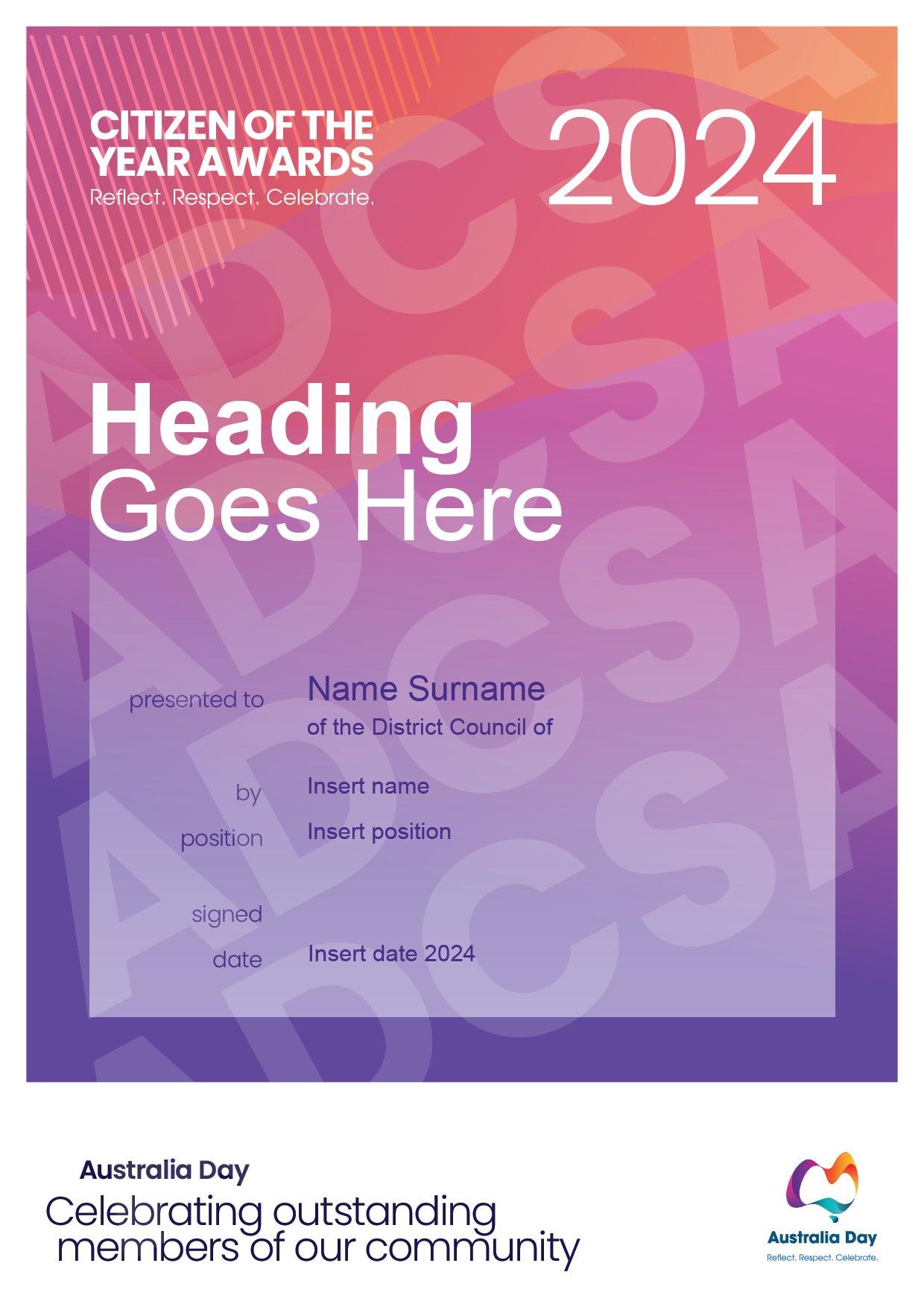 Digital Australia Day 2024 Citizen of the Year Award Certificates
Digital Australia Day 2024 Citizen of the Year Award Certificates
Recognise and honour those inspiring individuals within your community.
Size: A4
Options:
Award for Active Citizenship
Citizen of the Year

Young Citizen of the Year
Community Event of the Year
Blank
Please keep quantity at default setting of 1.These digital certificates for 2024 are a modifiable PDF that will be directly emailed to you.  The ADCSA watermark will be removed on purchase.  If you require a hard copy certificate please contact us adcsa@adcsa.com.au.