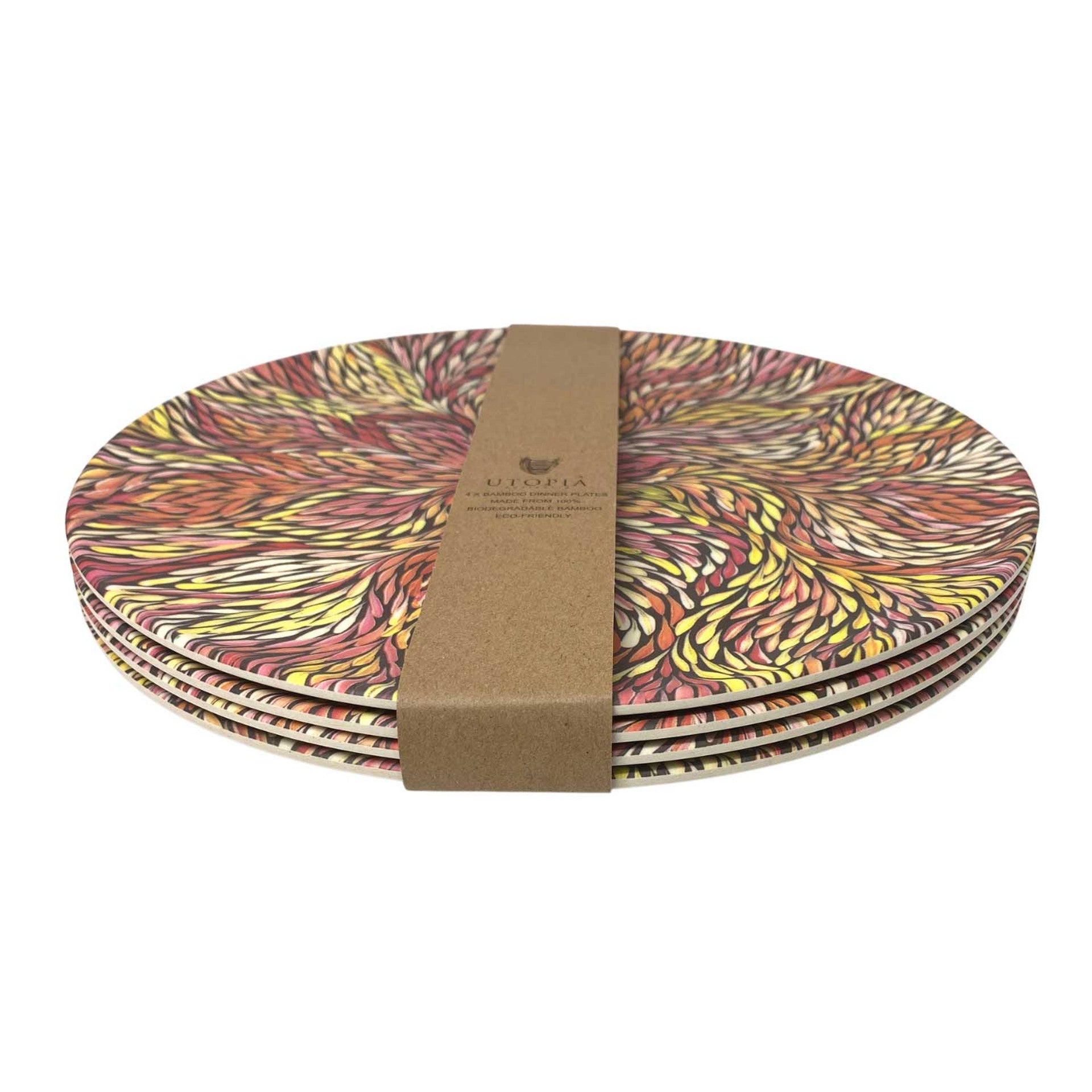 Bamboo Plate Set from Sacha Long Petyarre
Re-usable, high quality plates made from bamboo fibre.
These plates come in a set of four. They are highly durable, look amazing and are also great for the environment!
BPA Free. Biodegradable. Dishwasher Safe. Eco Friendly. These plates are NOT Microwave safe.
All Royalties from this product go back to the Artist and Community.