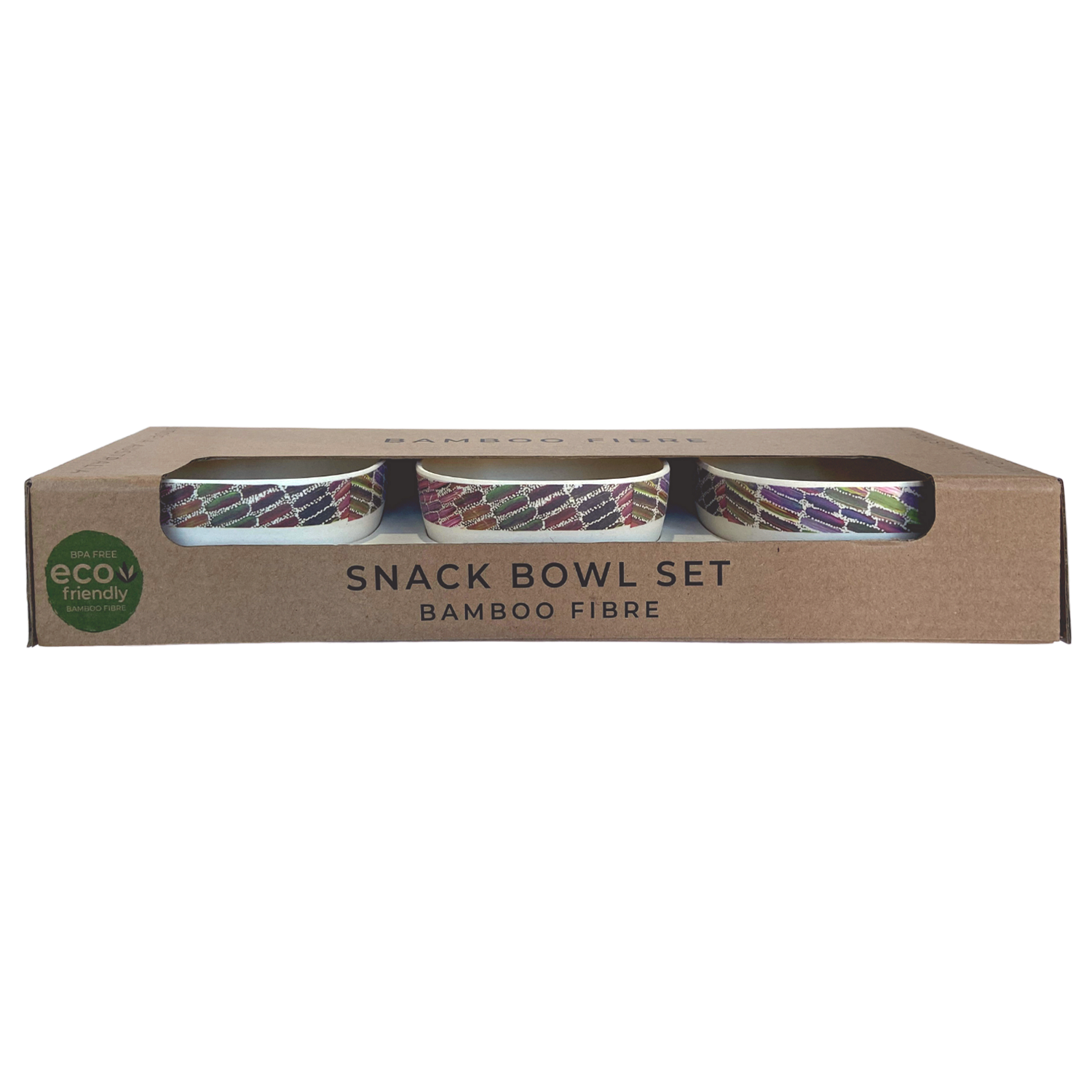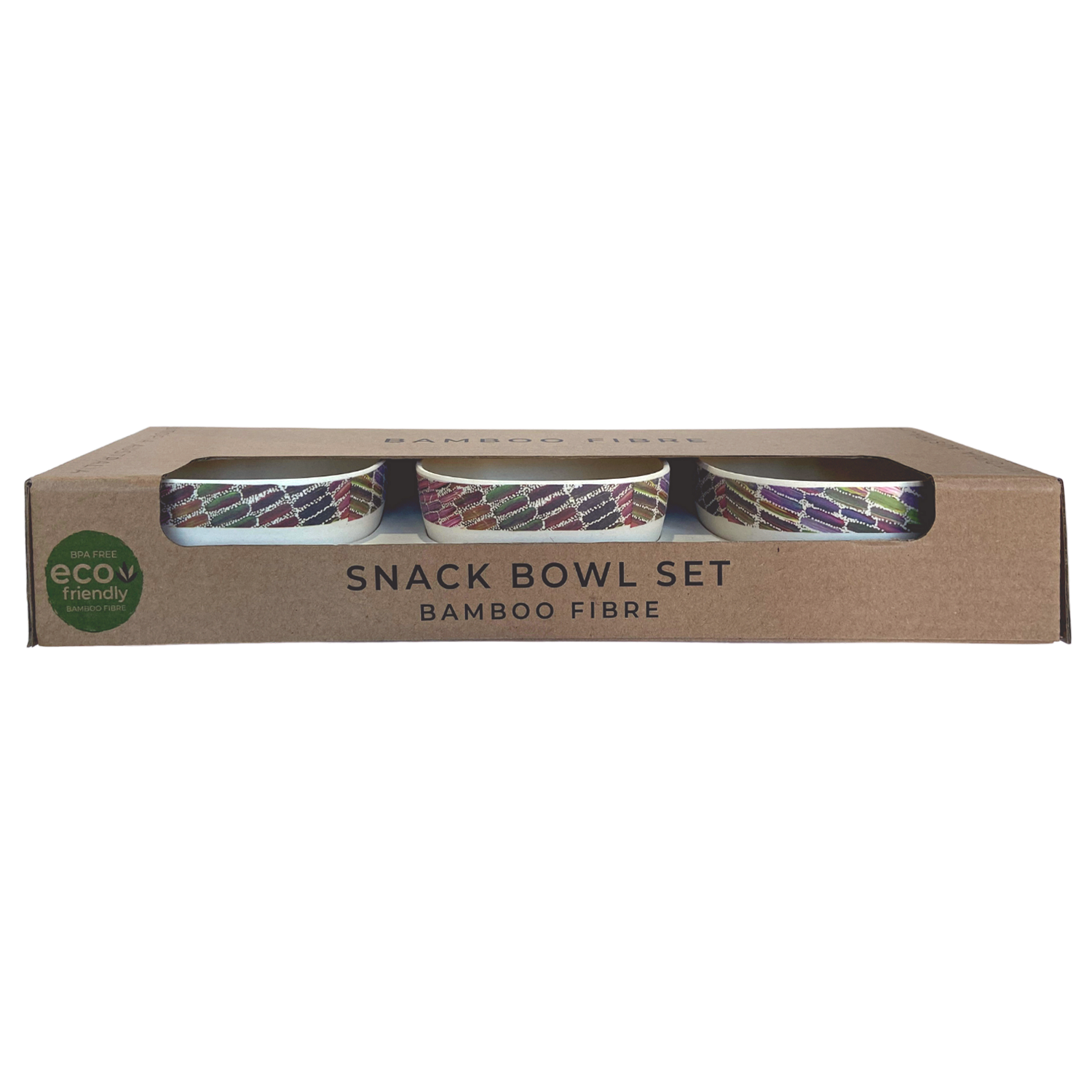 Bamboo Snack Bowl Set from Jeannie Mills
Re-usable, high quality plates made from bamboo fibre.
These bowls come in a set of three with a holder stand. They are highly durable, look amazing and are also great for the environment!
Size: 4.7cm (height); 33cm (lenght); 10.5cm (width).
BPA Free. Biodegradable. Dishwasher Safe. Eco Friendly. These plates are NOT Microwave safe.
All Royalties from this product go back to the Artist and Community.