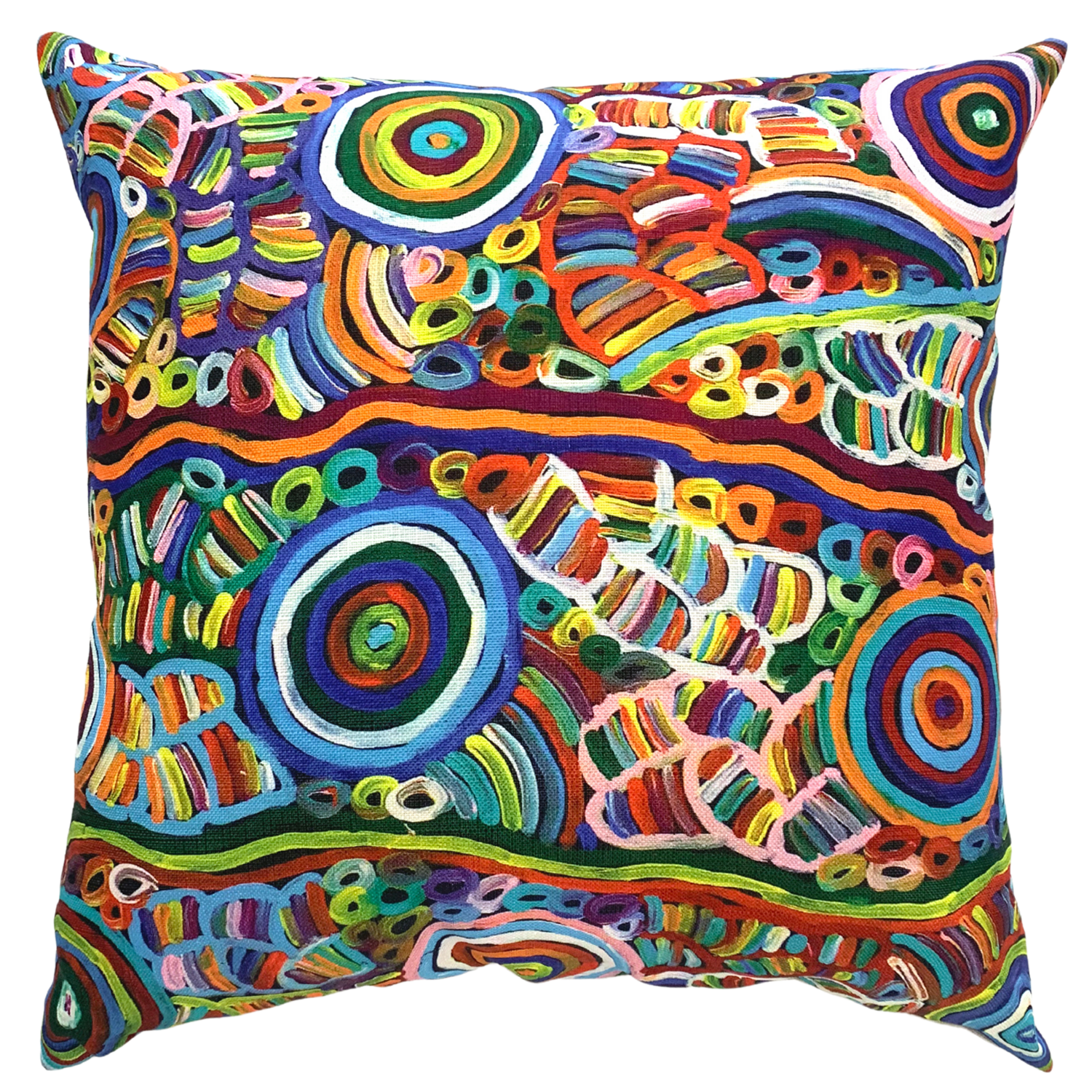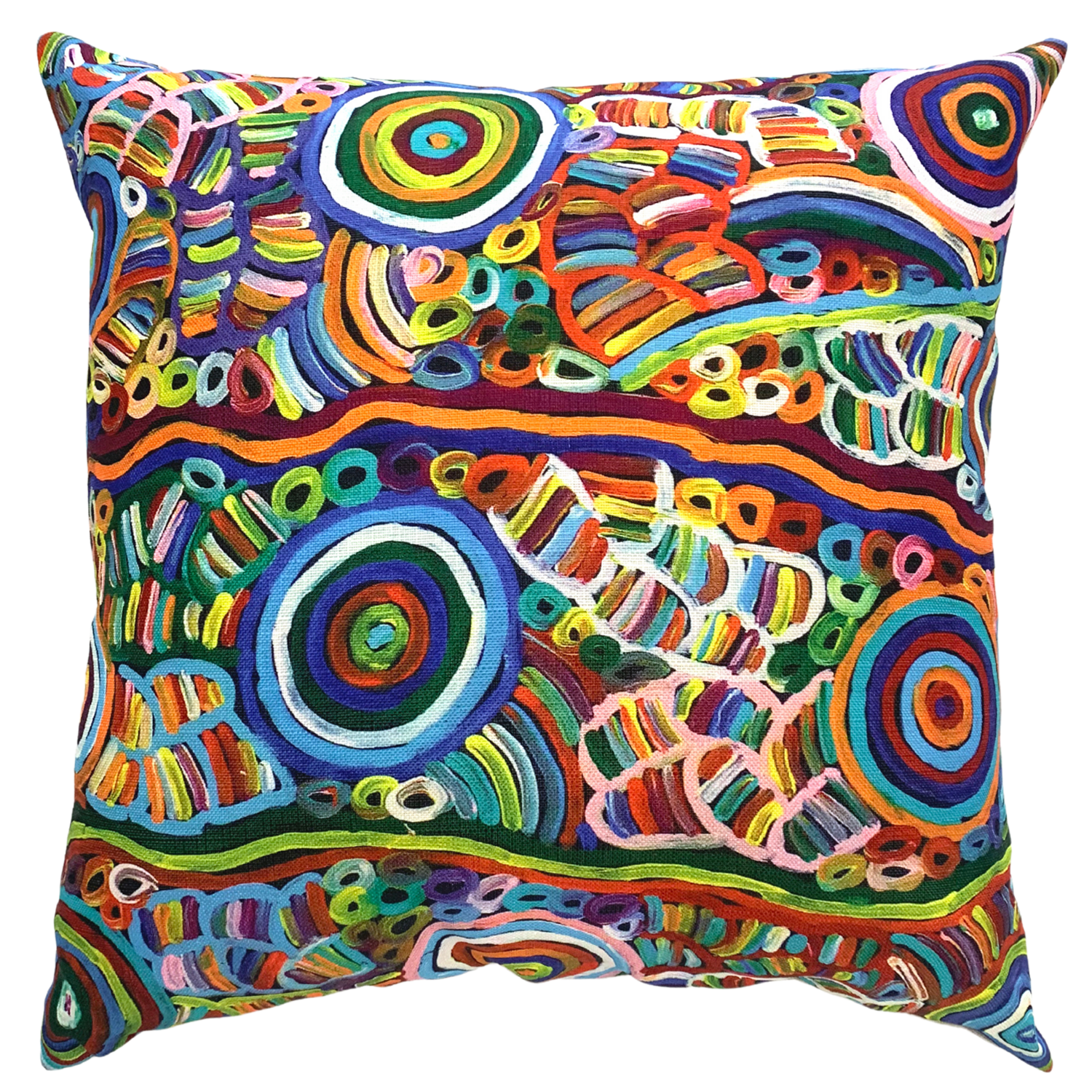 Cushion Cover from Betty Club
Each of our fantastic cushion covers has a full colour print on poly-linen on one side and is backed with a natural-coloured material (50% Polyester 30% Cotton 20% Linen).
Each cushion cover has a concealed zip. Insert not included.
Size: 45cm (height); 45cm (lenght); 1 cm (width).
Royalties go back to the Artist and Community.