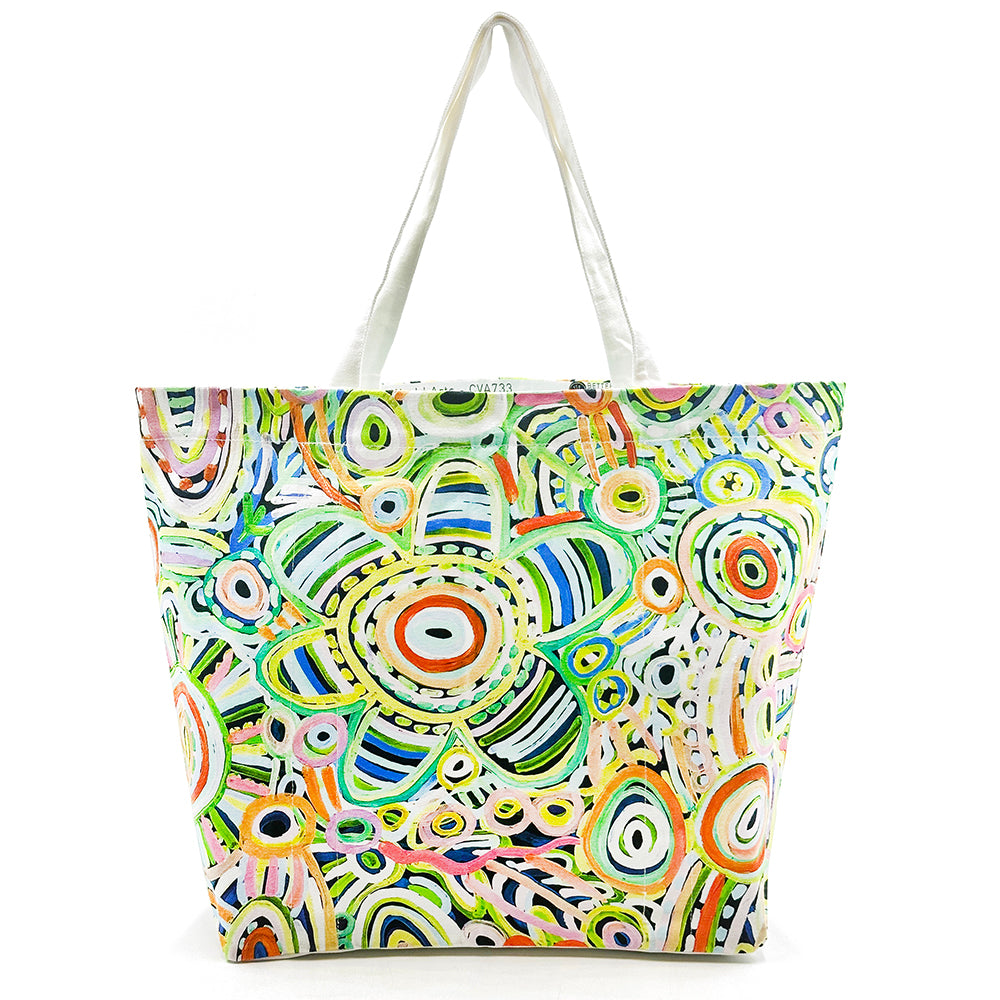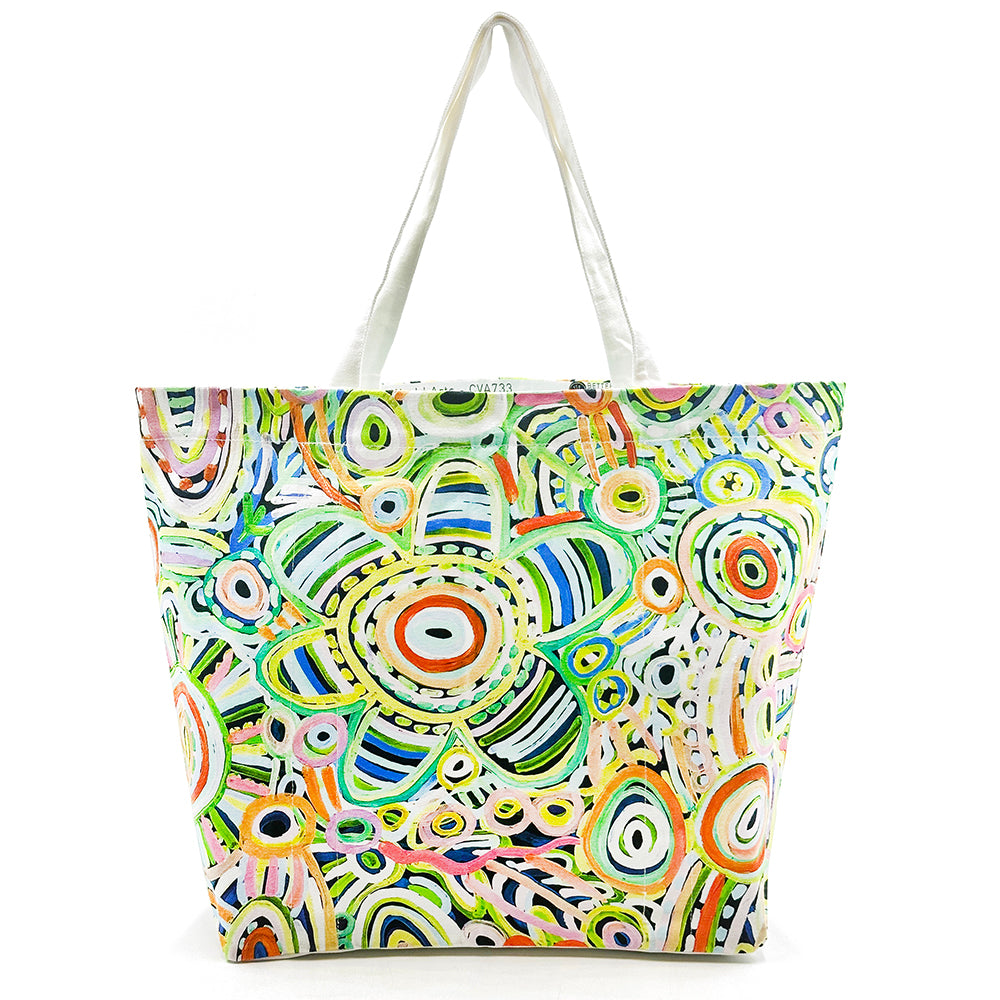 Tote Bag by Cedric Varcoe
This attractive canvas tote bag is perfect for carrying all your everyday items. With a small zipped pocket for added convenience, and spacious dimensions of 48 x 35 x 15 cm, it has plenty of room to store your essentials.
Ramindjeri were an indigenous Australian people forming part of the Kukabrak grouping now otherwise known as the Ngarrindjeri people. They were the most westerly Ngarrindjeri, living in the area around Encounter Bay and Goolwa in southern South Australia, including Victor Harbor and Port Elliot.  When Ngurunderi came down the River Murray making the country with the help of Pondi ( Murray Cod) Ngarrinderi made the people of the land, he made us the Ngarrinderi People of the River Murray, Lake Coorong out to Kangaroo Island.