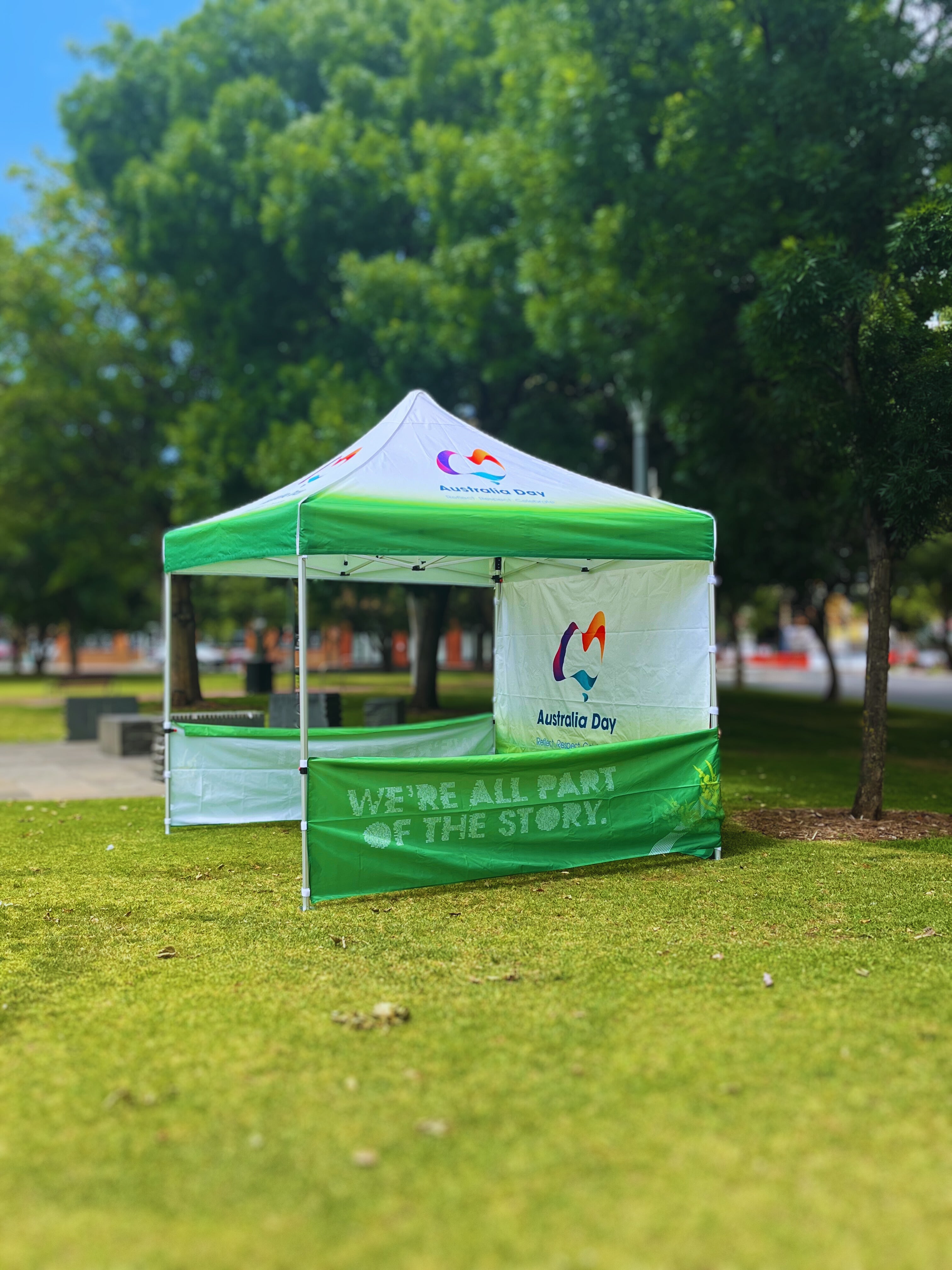 We're all part of the story - Marquee 3 x 3
This Marquee 3x3 is designed with superior craftsmanship, featuring a top, full back wall, and two half side walls constructed using fireproof and waterproof materials plus UV protection. This product is thoroughly tested for durability and can be assembled by one person with ease, maintaining cleanliness with a simple damp cloth. To honor and recognize Australians for their invaluable contributions, we welcome families, friends, and community members alike.
Turnaround time is 10-15 days. 
To guarantee timely arrival, orders must be placed before
10th December 2023.